York 8.5 Ton Roof Top Unit
Price: $4,000
Description: York 8.5 Roof Top for sale. Runs Smooth. All components in working condition including economizer, condenser, compressor. Please contact for any further information.
4.5 Ton Geothermal Heat Pump
Price: $2,300
Description: Geothermal Heat Pump with backup electric. Great working condition. Perfect for Garage or shop space. All information on tag. Comes with washable electrostatic filter. Please contact if there are any other questions!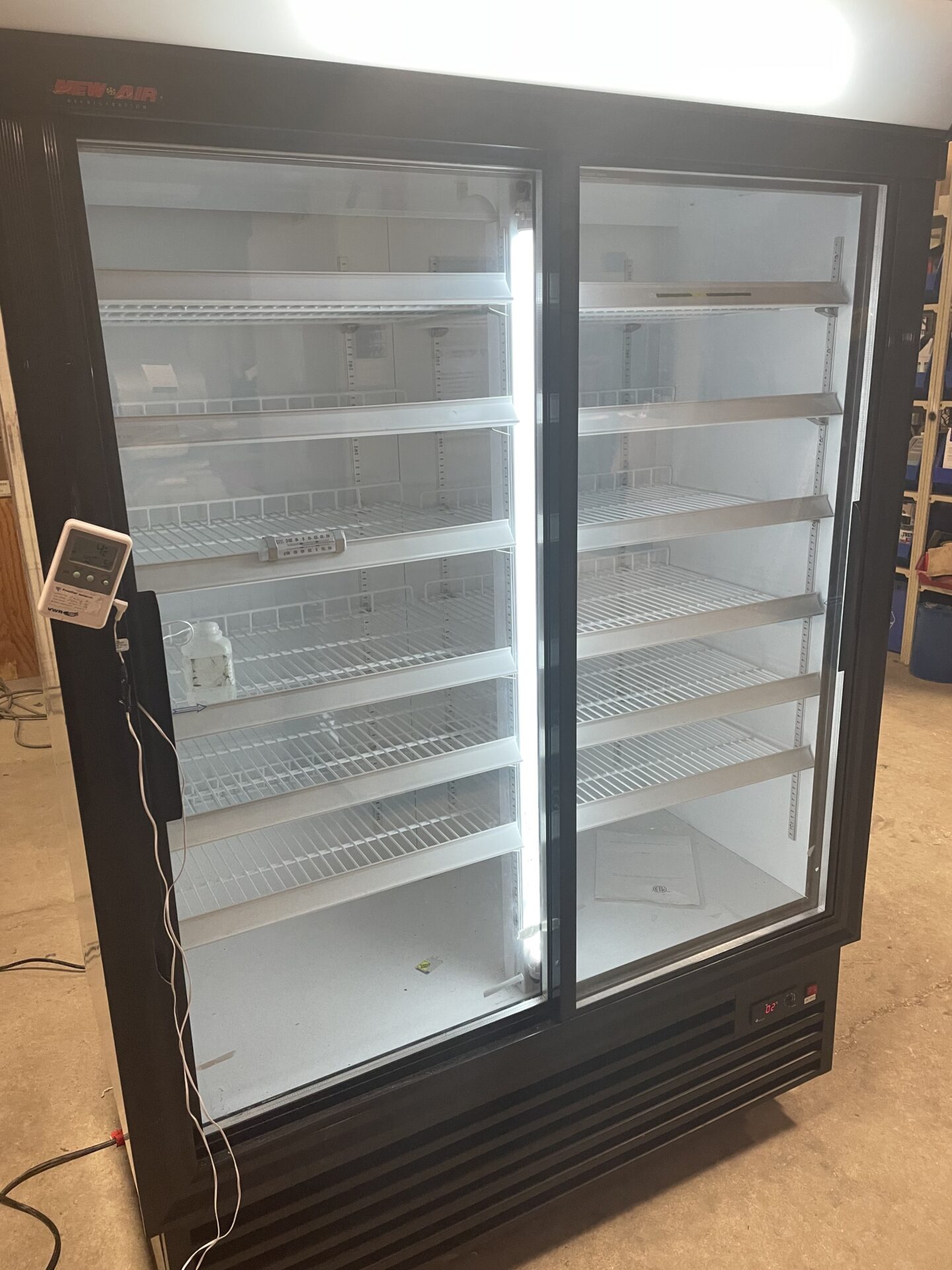 Item: 2 DOOR COOLER
Price: $2500.00 – SOLD
Description: 2 Door sliding door cooler. 12 Shelves. Refurbished. New Compressor, leak tested, re-charged, and cleaned. Runs smoothly.
Dimensions: 53 ½ W x 80H x 27 ¾ D